Michigan independent wrestling federations, wrestlers, news websites and more !
Be sure to check out more links on Part 2 of
Michigan Indy Wrestling Photography.

Have a link you would like too see on this website? Contact MIWP!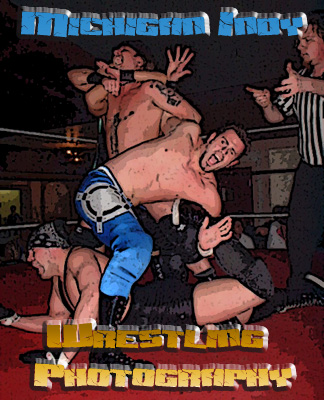 LINKS
Independent Wrestling Revolution/PWRhotline Independent Wrestling Revolution/PWR News
The PWL A great source for news in Michigan wrestling.
BorderCityWrestling Check out this top notch Canadian Indy fed!
XICW Xtreme Intense Championship Wrestling


IWF Insane Wrestling Federation
Michigan Indy Wrestling Central Complete listing of upcoming events... Awesome!
Cleveland All Pro Wrestling Check out this great Ohio Wrestling Federation!
The House of Levi Blue The Offical Website of Levi F'n Blue
Skull Ganz The Pit Bull of Pro-Wrestling
Maximum Pro Wrestling MXPW-Maximum Pro Wrestling
The Offical Rough House R.O.B. Website " The Whole Drunken Show"
MORE LINKS!!!!

CLICK HERE FOR MORE LINKS!!!!


Tenacious Z



Call the The Double M Hotline! 313-438-0292




View My Guestbook
Sign My Guestbook
Link member of
www.pro-wrestling.com
Search enhine!
"Vote for this site at the Wrestling Resource!"
http://dnm.pair.com/resource/